Canadian statistics about faith and churchgoing show an institution in crisis – a crisis for the church but a real opportunity for communities, developers and builders. Here are some foreboding clouds with a silver lining.
Until 1971 less than one percent of Canadians said they did not abide by any religion. By 2011 the number jumped to 23 percent. Church attendance numbers show the consequences of this sharp rise in faith absence. In 1985 almost 50 percent of women and about 37 percent of men attended church at least once a month. A mere 20 years later the numbers are 30% of women and 25% for men. A similar drop occurred in Quebec in a shorter 10-year period, between 1988 and 1998: from 48% to 29%; almost one fifth of the population discontinued attendance.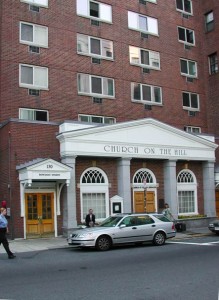 This is not a particularly Canadian story. Compare the almost one quarter of Canadians  going to church in 2011 with 5% of Swedes and 3% of Danes;  figures may be low for Canada but it has roughly more than five times the churchgoers of Scandinavia.
With dropping congregation numbers the church coffers can't match the expenses for running and maintaining their buildings, especially older ones with high heating costs and large maintenance bills due to the complexity of the structure and the labour-intensive detailing that must be respected. Being in financial straits and seeing mostly empty naves, parishes choose the inevitable: closure of buildings and either conversion or demolition.
The United Church of Canada closed more than 400 churches in the last ten years. In Quebec 340 places of worship have been closed, converted or demolished in the same period. All denominations experience the same trend, and the pace of closures is accelerating. Though closures may be inescapable, there is a third, creative alternative to conversion or demolition – renewal.
The opportunity
Just as old houses can be preserved, renovated and change use, so can churches, with the added advantage of a usually central, accessible location and a memorable building image. Old large houses have been turned into fine restaurants, law and consulting offices to mention only a few use changes. But churches with their uncommon, specialized building shell offer fewer options of conversions. The neighbourhood may also object to another restaurant with its evening traffic and required parking.
When conversion is not an option, old houses and other buildings are demolished and the site redeveloped. The logic that applies to churches, however, is somewhat different: Whether conversion or demolition, a community function disappears from the neighbourhood that is essential to its vitality and vibrancy.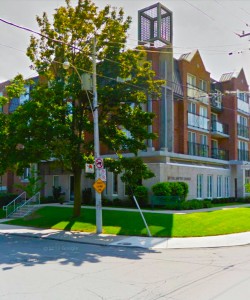 The solution to avoiding this loss? Growing small and combining functions; the same strategy that the post office and banks have adopted: a small counter in a neighbourhood store, and a teller machine practically anyplace.
For a church there is no better union than with housing, particularly homes that are moderately priced for seniors or struggling families. Such a union preserves the function of the displaced building and in many cases can also retain some of its cherished interior elements and decorations that are imbued with symbolism and memories.
Such a rebirth of building and its function benefits all parties. The church continues its spiritual mission in the parish, the neighbourhood gains residents and becomes more lively, the municipality gains additional tax revenue, and the developer constructs a viable, profitable building. With smart, flexible building design and management, the church space can, in time, be used for other community functions planned or unforeseen.
There are many examples of this creative thinking. Combining uses, making unions between compatible and mutually supportive functions creates smart and viable communities. The trend is catching on and you can now see a university attached to a shopping mall (as in Surrey BC), another university on top of a Canadian Tire store (in TO) and movie theatres or municipal libraries also inside a large multi-storey, galleria-type buildings, that house many functions.
The time for transformation and renewal of church buildings is ripe and an obvious opportunity to enrich communities is calling.